Many homeowners from MLEHA participated in a town-wide working group to study and advise the town on the Preserve at Rolling Green.  Ultimately the groups suggestions (supported by the developer) were swept aside by the Town Council, back in 2014, during a vote that seemed to be rapidly organized so that it could be taken prior to new Town Council members being elected.  In their rush, there were several failures, including a failure to give proper notice, and the process was stalled until it raised its head just recently.  "The Independent" published an article about the problem back in February of 2014, when the project was put on hold.
The project was resurrected when a lawsuit was dropped against the town earlier this year. The Independent published another article on April 30, 2016.  Homeowners received certified mailings this month announcing an upcoming meeting regarding the development.
There is a public hearing scheduled for Tuesday, October 4, at 7:30 PM at the Beechwood Senior Center (44 Beach Street, NK) to discuss the Presevere at Rolling Greens
The only material we have at this time, regarding the "revised" plan are the following photographs of the master plan: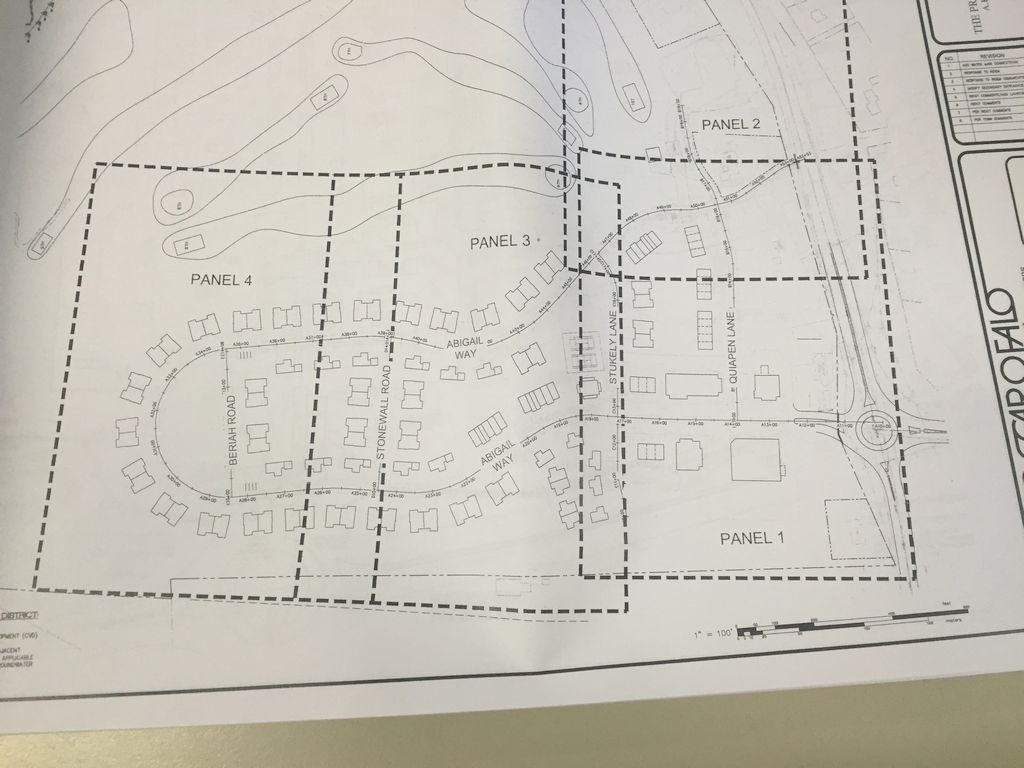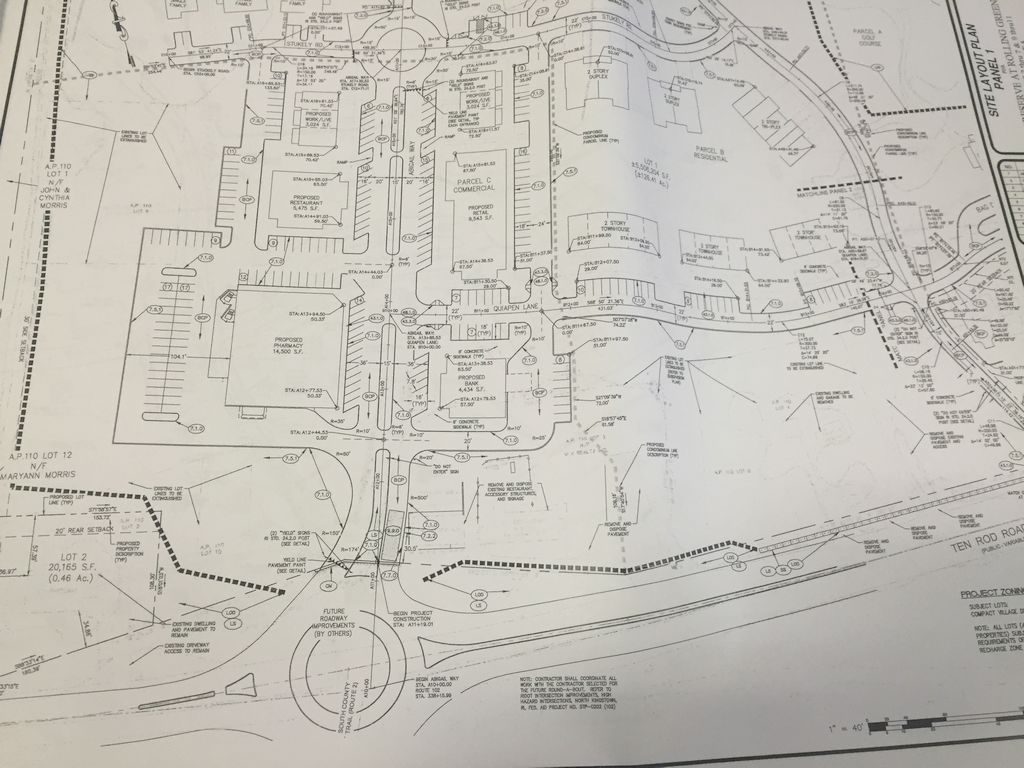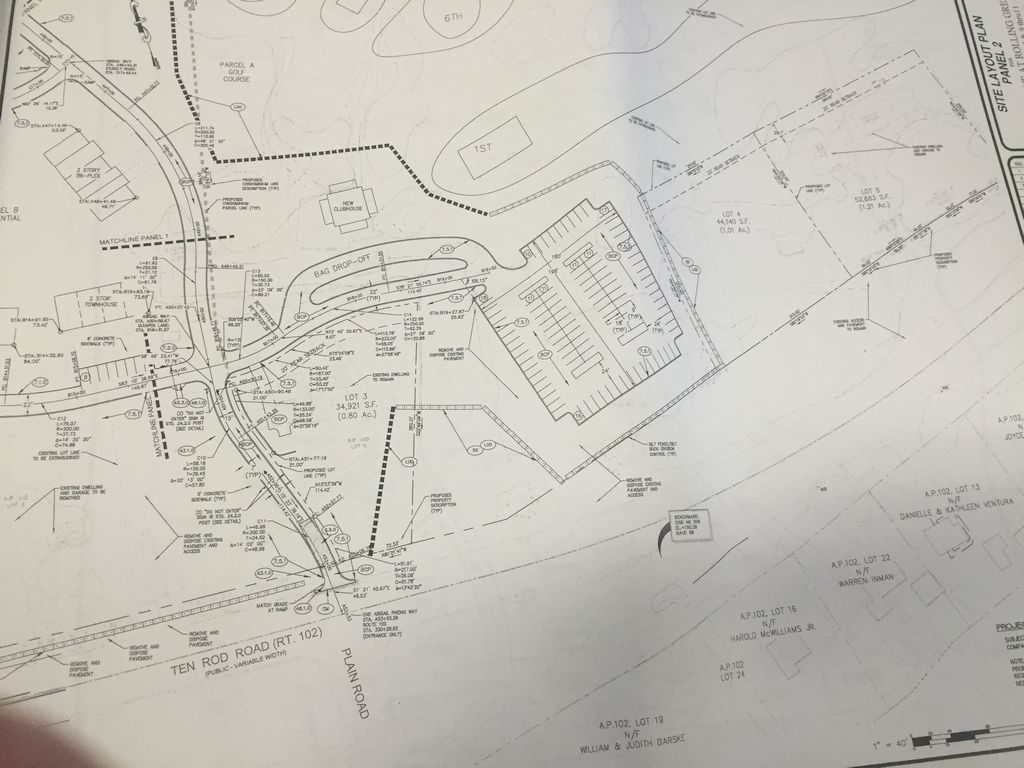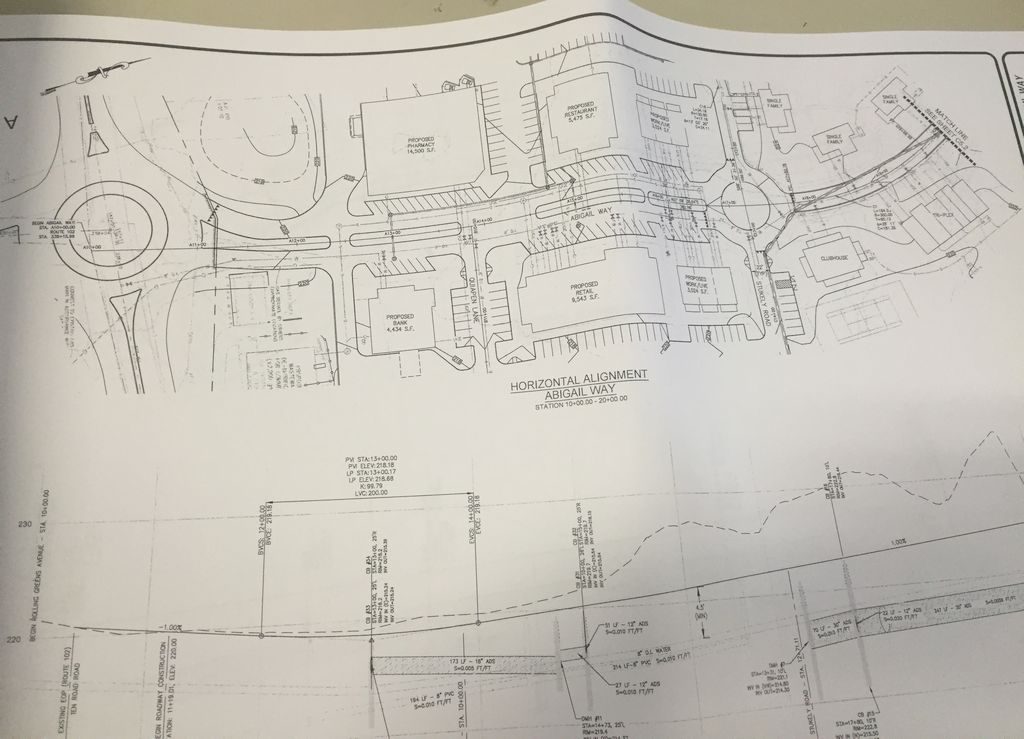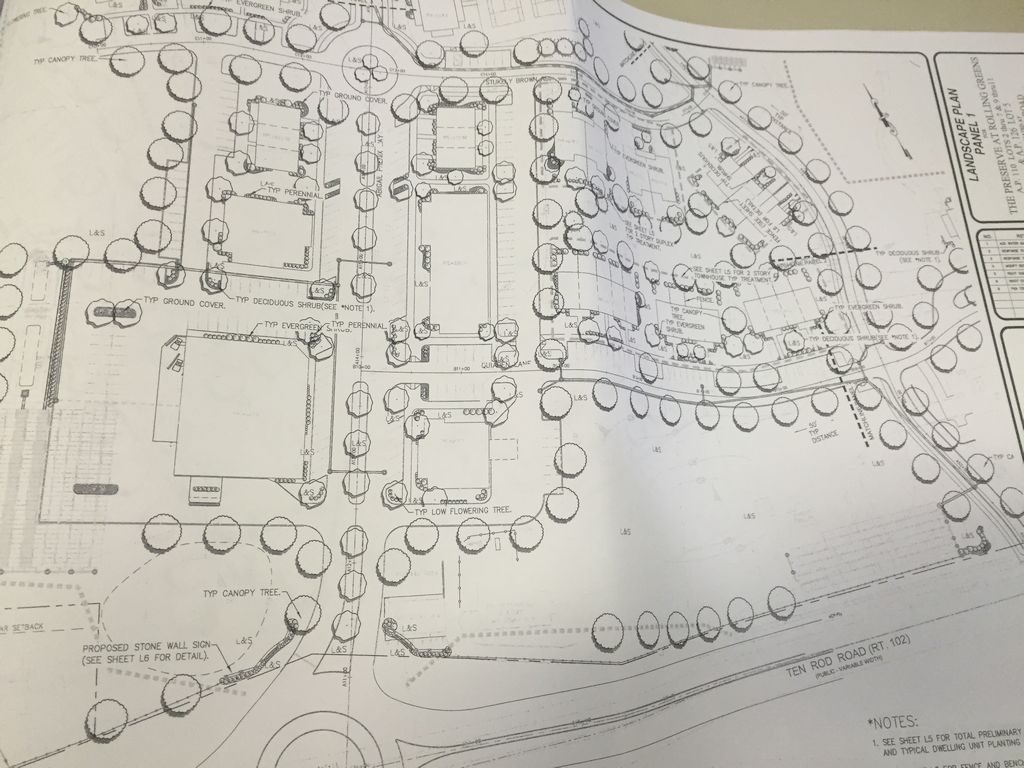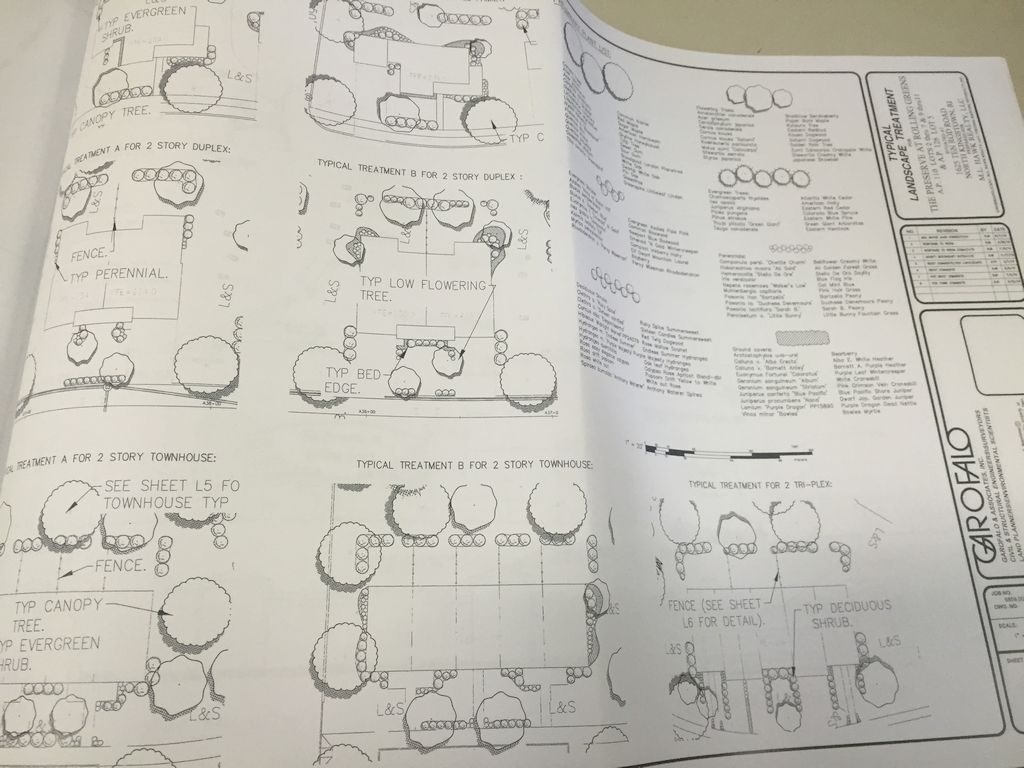 The information below is from revisions provided by the developer in 2012.  It is retained here for historical and comparative purposes.
There was a revision to the original Traffic Study published in May 2012
The information below is from 2011, when the project was originally proposed, it is kept here for historical and comparative purposes.
You will find the latest information as of early March, 2011, concerning the development proposal for the Rolling Green Golf Course and the property around the Route 102/Route 2 intersection on this page.
All documents are posted in PDF form.  If you click on the link it should open on your PC in Acrobat, and you should be able to save a local copy or print it if desired.  Be advised that some of the documents are quite large (20 Megabytes).  Even on a fast internet connection it will take several minutes to open.
Master Plan Application
Master Plan Drawing
Master Plan Figure 2
Master Plan Figure 3
Site Map
Nitrate Study
Traffic Study